December 3, 2018 11:09 pm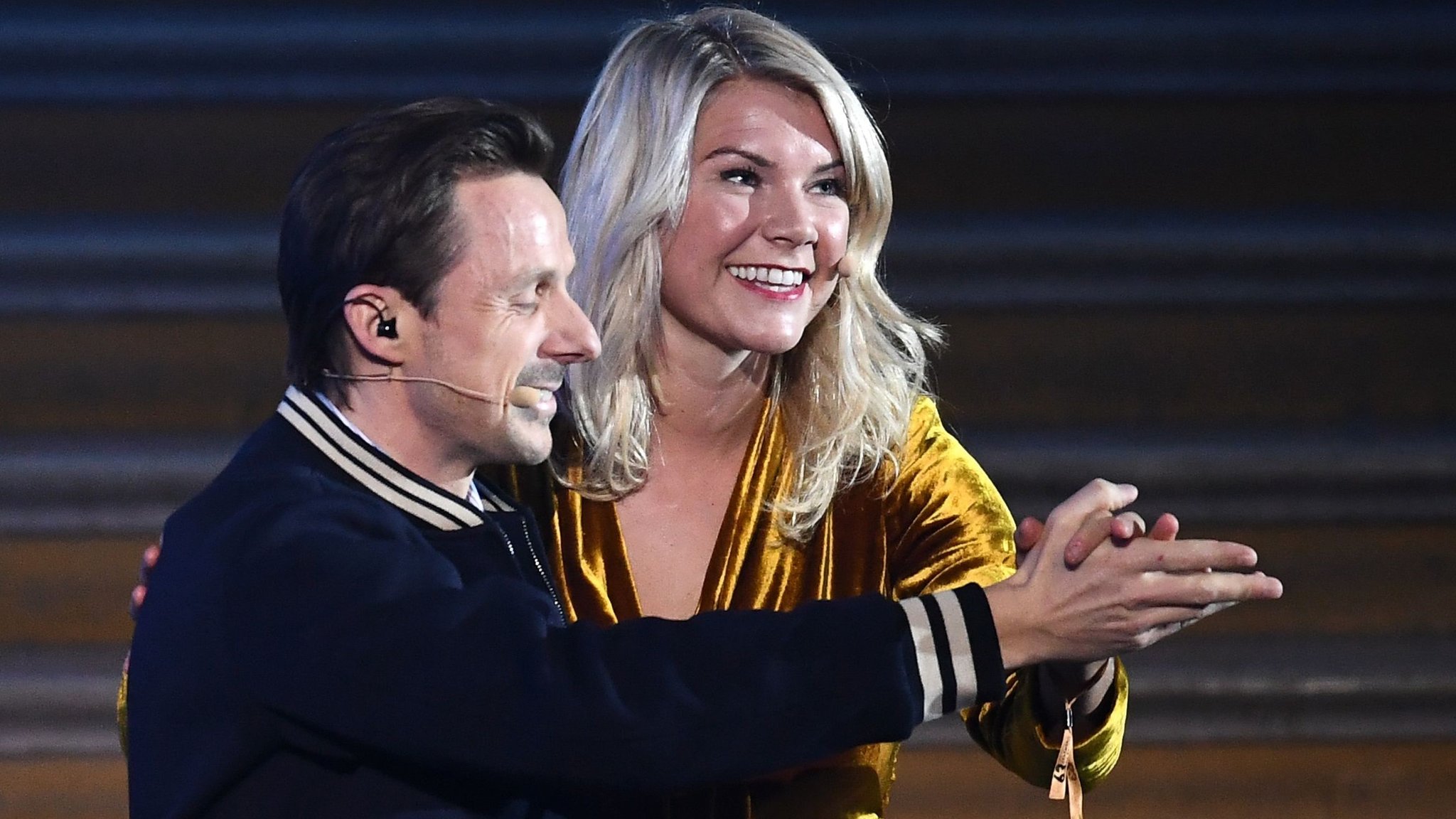 DJ Martin Solveig apologised to Women's Ballon d'Or winner Ada Hegerberg for asking her after she collected her award if she knew how to "twerk".
The Frenchman, 42, said Lyon and Norway forward Hegerberg – who answered "no" – had told him later in the evening she "understood it was a joke".
Hegerberg told BBC Sport she "didn't consider it sexual harassment".
The 23-year-old was named the inaugural winner of the award, which recognises the world's best player, in Paris.
Real Madrid and Croatia midfielder Luka Modric won the men's award, becoming the first player other than Lionel Messi or Cristiano Ronaldo to claim the trophy in more than a decade.
During the presentation of the women's award, co-host Solveig asked Hegerberg: "Do you know how to twerk?" She responded: "No."
Solveig was widely criticised for the question, and responded on social media once the ceremony had finished.
"Apologies to anyone who may have been offended," he wrote on Twitter.
"This was a joke, probably a bad one, and I want to apologise for the one I may have offended, sorry about that."
Solveig was playing music throughout the ceremony, and also danced with Hegerberg to Frank Sinatra.
"I am a little bit amazed as to what I am reading on the internet," he added in a video message. "I, of course, didn't want to offend anyone.
"This comes from a distortion of my English level and my English culture level, which is obviously not enough because I didn't mean to offend anyone and didn't know this could be seen as such an offence.
"Especially if you consider the sequence in total, when we ended up dancing to Frank Sinatra.
"This was a joke, probably a bad one, and I want to apologise for the one I may have offended, sorry about that."
Solveig later posted a picture on Twitter of him and Hegerberg shaking hands.
Hegerberg said: "He came to me afterwards and was really sad that it went that way. I didn't really think about it at the time to be honest.
"I was just happy to do the dance and win the Ballon d'Or to be honest. I will have a glass of champagne when I get back."
England defender and Ballon d'Or nominee Lucy Bronze, a team-mate of Hegerberg at Lyon, told BBC Sport it was "just a joke".
"The DJ asked each person that won what their dance was but she can twerk, she was lying. It was more of a joke of making her dance," she added.
Categorised in: World