December 3, 2018 8:56 am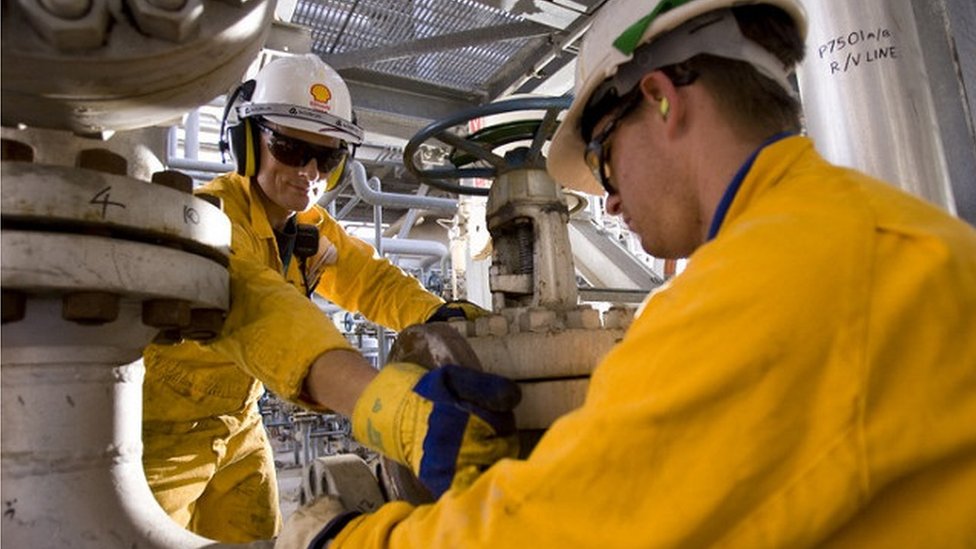 Energy giant Royal Dutch Shell is to set carbon emission targets and link them to its executive pay.
The Anglo-Dutch company has made the move after pressure from investors, led by asset manager Robeco and the Church of England Pensions Board.
The groups said they believed "climate change to be one of the greatest systemic risks facing society today".
Shell will link energy transition and long-term pay, subject to a shareholder vote in 2020.
The firm is still in talks with investors over the precise figures over carbon targets and what percentage of pay might be affected, but it is estimated that as many as 1,300 high-level employees could be employed.
Shell aims to set three- to five-year targets every year which will include specific net carbon footprint targets.
Last year, shareholders criticised Shell for last year setting long-term "ambitions" to halve its emissions of carbon dioxide by 2050, which lacked binding targets.
Shell has now signed a joint statement with a group of 310 investors with more than $32 trillion (£25tn) of assets under management, dubbed Climate Action 100+.
"We are taking important steps towards turning our Net Carbon Footprint ambition into reality by setting shorter-term targets," said Shell boss Ben van Beurden.
It comes as governments meet in Poland for a conference hosted by the United Nations COP24 which will lay out a "rule book" to implement a 2015 climate accord.
Categorised in: World